Paragon Library
latest version 2.3 available now!
The Paragon Library was developed at JIC and currently consists of around 350 lines. The project involves crossing different combinations of genes, QTLs and mutations into the common background of Paragon and then studying the phenotypic effects. NILs are currently available for multiple alleles of: Rht-D1, Rht-B1, Rht8, Lr19, 1BL.1RS, Yield (7B), Grain Size (5A, 7A) and more than 10 Heading Date QTL. Further lines will be added in the future.
The Paragon Library lines have been genotyped on the Axiom 35K Breeders' Array and data for about 300 lines is now available to download as one 20Mb Excel file by clicking here. Please note that this has been substantially updated, and the downloadable version is now version 2.3
Seed collected from the genotyped plants are now available for distribution on request by contacting Dr. Clare Lister or Dr. Simon Griffiths at JIC.
The figure below is an example of the Paragon Library Axiom data (Excel) showing the Flowering Time QTL from Cadenza, on chr 1D, introgressed into Paragon. The segregation data is aligned with the IWGSC RefSeq v1.0 and the position of two markers (gdm111 and BS0011041) used in different QTL mapping experiments is shown.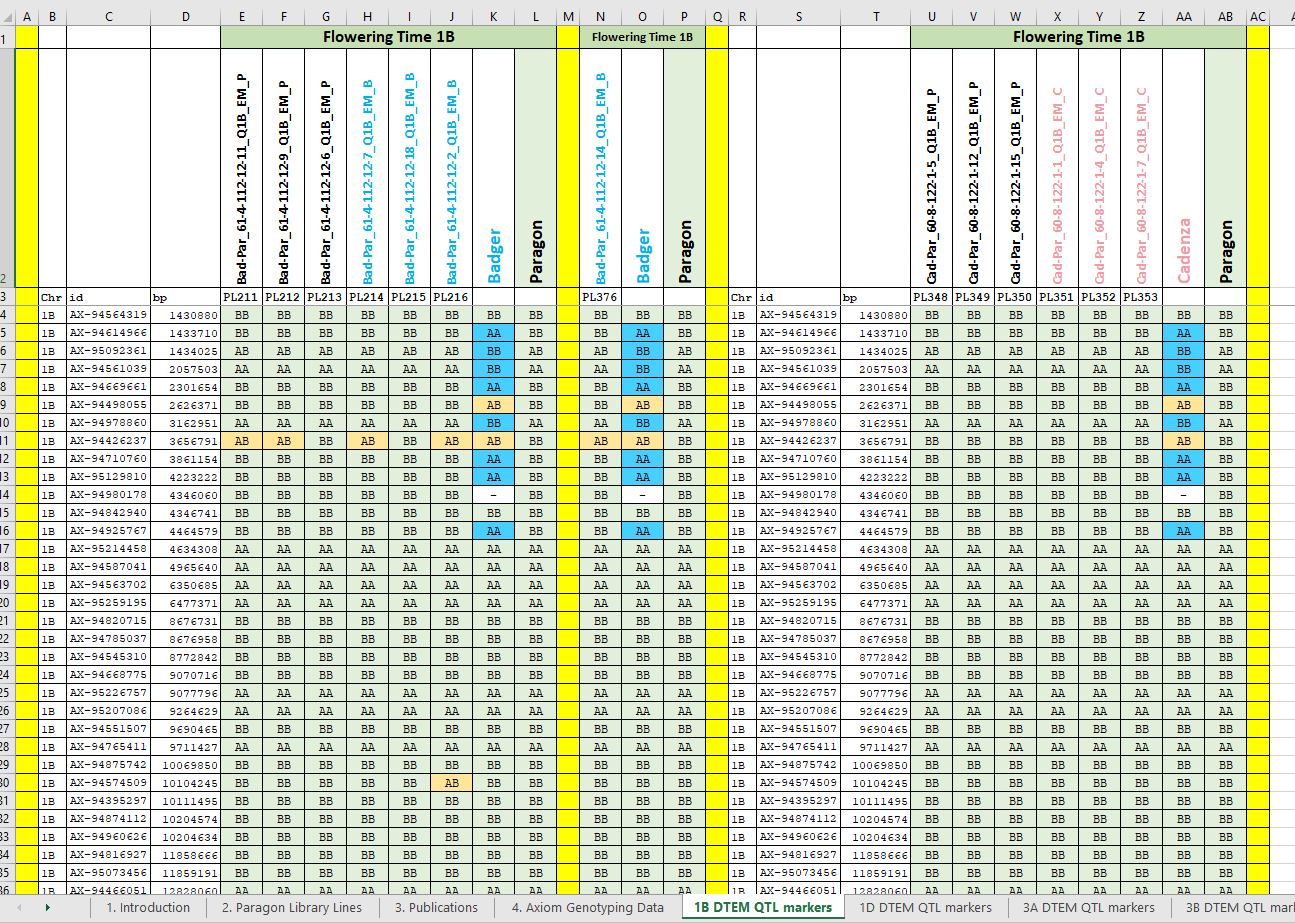 Disclaimer: The site and all images provided on the WGIN website are © 2009 Rothamsted Research unless otherwise indicated. No image may be copied, reproduced, used or distributed without the permission of the copyright owner.